Falls Church

High School




Class Of 1970
2020 = 50 Years Since Our 1970 Graduation!
We're well into the years of "procedures" (see: Billy Crystal in City Slickers), joint replacements, retirement, grandchildren, wrinkles, and.....memories.
Time to start thinking about how we'd like to look back on 50 years + 4 in FCHS --
A dinner? A one-time meet-up somewhere in the old 'hood? A lunch? A picnic? Summer? Columbus Day weekend?
Start thinking. A survey will be coming out at some point.
We will also need people to help with planning beginning next year.
And check to see that your contact info is up to date. If you know any classmates (any year) who aren't registered, see about getting them to sign up. The more the merrier!
~*~*~*~*~*~*~*~*~*~*~*~*~*~*~*~*~
Welcome
To The Official Website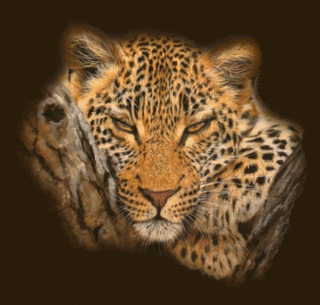 Falls Church High School
Class of 1970
Paw Print 1969-1970
online on yearbook page
Thanks to Tom Stoddard for entrusting his book for scanning so we could all share the memories
You've seen and enjoyed all the old pictures, but just wait until you read and see what was in our classmates minds, hearts and imaginations!
Click here to go to the yearbook page
GOT NEWS?
Need to post news of an event to the class?
Or just want to check out what other classmates
may have planned?
Check out
on the left to keep up to date on current events or post your own news
IS NOW OPEN!
WITH INSTRUCTIONS ON HOW TO USE THE NEW MESSAGE BOARD!
Be sure to upload your reunion photos !
If you have any questions or concerns be sure to:
WELCOME ALL NEW MEMBERS
(Hey, it took me 40 years to realize the Jaguar isn't giving the thumbs up, that's his tail!)
If this is your FIRST VISIT
here's what you do to join:
1. Click on "Classmate Profiles" on the left side of this page.
2. Scroll down to click on your name.
3. Follow the 5 step setup wizard and fill in as much information as you wish. But you must at least fill in your first and last name (changes if necessary), your email address, and a password.
The email and password you enter will become your site log-in information.
Be sure to click on "save changes" at the bottom of your details page!
After you've created your profile, you'll be able to access everything on the site
Photos, Photos, Photos!
Check out the 40th Reunion Photo Gallery
We now have space for all those pictures taken at the reunion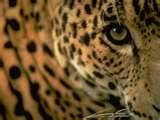 Paw Prints 1969-1970 now online
See Year Book Page
Anyone have contact information for any of our teachers at FCHS?
Please invite them to join the site
or contact us with their information
Is one of your friends missing from our site?
How about getting in touch with them by email or phone and letting them know how much you would like to see them join us

UPLOAD YOUR HIGH SCHOOL & CURRENT PICTURES
WE ALL ENJOY SEEING YOUR FAMILY PHOTOS!
Take a moment to visit the
"In

Memory"

From John Birch:
Startled to read the Memorial Litany, I thought this of my joy at knowing them and you.

We are all urgent waves upon the sea,
fortunate to merge to form solutions,
to share but not to own the molecules of our being,
to race on through lifetime & space,
until release on a lonely beach,
and join the rest,
remembered in the warmth of the sands.
Adding personal stories honors the memory of our classmates who are no longer with us
FEATURES
We have scanned all of the 1970 Senior Photos -


if you would like yours posted in your profile,
please send a note using "Contact Us" on the left!
Need Help?
If you are new to the site,
need help uploading photos
or have questions about the website
Check out "First Time Visitors" on the left.
Like what you see? If we have inspired you to use Classcreator.com for your reunion website, please use our promo code: M2412124
Just follow this link:
http://www.classcreator.com/index.cfm?M=M2412124